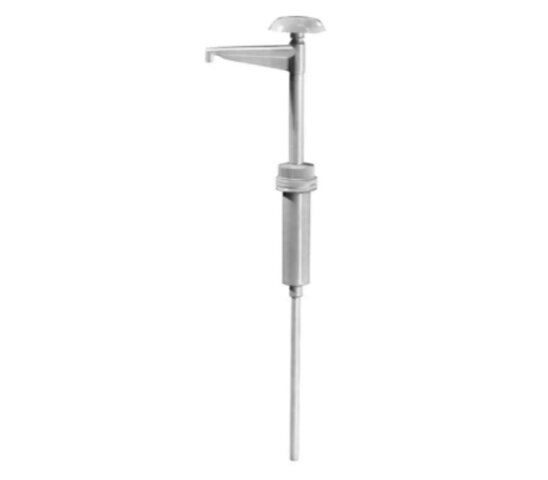 Snow Cone Pump
Fits standard gallon jugs (glass or plastic). One stroke of pump delivers one ounce. Made entirely of plastic with stainless check.

Pump fits the one gallon jug of Cherry or Blue Raspberry Gold Medal Sno-Kone Syrup (sold separately).

How do I make snow cones or shaved ice? Making snow cones couldn't be easier. Simply take ice and crush or shave to make it thin and fine—like snow. Then, pack ice into a snow cone cup or other glass, and top with the shaved ice syrup flavor or your choice! Easy and quick to make, these delicious treats are a go-to snack for hot summer afternoons.
​​​​​​​