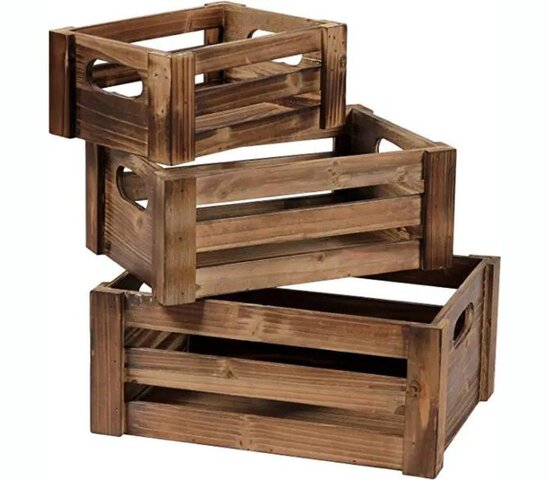 Set of 3 Wood Crates
Set of 3 rectangular wood boxes with rustic wooden distressed finish are perfect for creating levels for your buffet table, gift table or merchandise table. These nesting crates are stackable and versatile. You'll be amazed at all the ways they can be used!
Sizing: Large Crate: 14" x 10" x 6", Medium Crate: 12.6" x 8.7" x 5", Small Crate: 10.2" x 7.3" x 4.3".