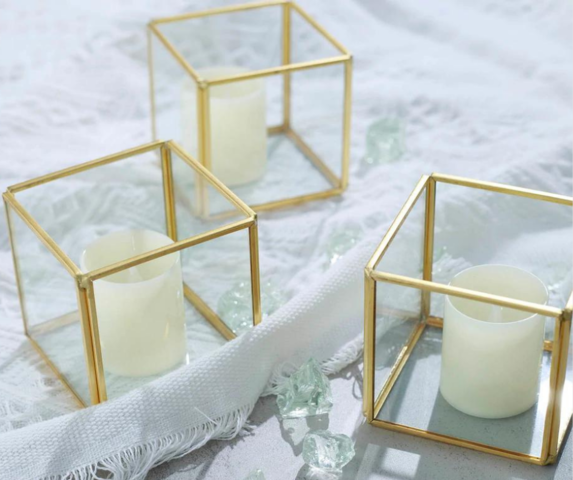 Glass Votive Candle Holder
Combining the crystal clear glass transparency with glitzy metallic rimmed design, these gorgeous candle holders will create an artful display of style and sophistication at your next wedding or event. Fill with light votive candles, tealights, or pillar candles to make a beautiful decoration or fill with vase fillers, decorative sand, jelly beads, flowers, and pearls to make beautiful centerpieces.
Battery operated tea light candles included with rental.