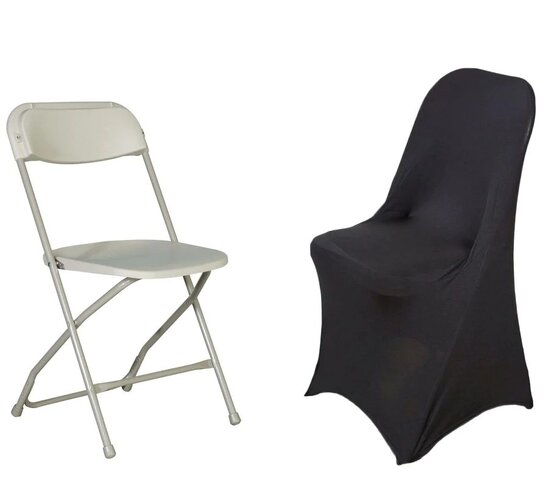 Black Spandex Folding Chair Cover
Our Spandex Stretch Fitted Folding Chair Cover is a must-have addition to anyone who is looking for an easy way to upgrade their interior decor while saving money in the long run. With its fashionable fit and versatility, this cover is ideal for transforming any drab space into something truly stunning!
The Spandex Stretch Fitted Folding Chair Cover features a unique design that offers a snug, fitted look on all types of chairs. The stretchable material allows it to fit seamlessly on various styles of folding chairs, from metal to plastic and wood. This spandex chair cover transforms drab, boring chairs into stylish, elegant pieces of furniture, completely elevating the look of your event and impressing all your guests.