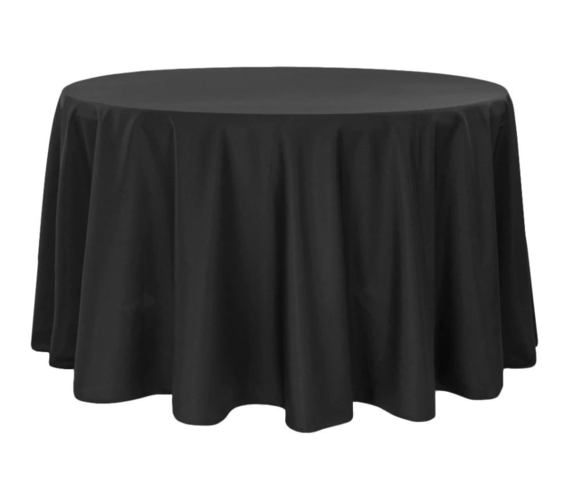 132" Black Round Tablecloth
Give your plain and lackluster tables a fresh festive look with these premium quality Polyester Tablecloths. Crafted from high grade polyester with seamless finish, these Round Tablecloths will dress your tables to the nines. Perfect for your next event or party! Gives floor length hang on standard no 6 FT (72") tables.
50% discount available for unpressed tablecloths.
Rental must be booked at least 7 days prior to the event date in order to be pressed before delivery.